Five days, 3 cities, 8 Canadian post-secondary institutions. The Canadian Bureau for International Education's latest collaboration mission saw a diverse group of our members, both Anglophone and Francophone, visit three distinct areas of Chile.
Organized in cooperation with the Council of Rectors of Chilean Universities (CRUCh), LearnChile and the Inter-American Organization for Higher Education (IOHE), the mission contributed to increasing Canada-Chile post-secondary education ties and provided the space for delegation members to explore collaboration with Chilean institutions.
Day 1 – Santiago
Chilean government officials welcomed the Canadian delegation at the Ministry of Foreign Relations for a morning of presentations and networking. Following an in-depth overview of the Chilean higher-education system, the CBIE-led delegation and the Canadian Embassy in Chile presented the Canadian context. In the afternoon, the delegation visited the Universidad de Chile where CBIE board member Jean-Paul Loyer, of the Université de Moncton, signed a Memorandum of Understanding with Óscar Garrido Álvarez, rector of the Universidad de Los Lagos. The agreement was born during an Emerging Leaders in the Americas Program (ELAP) Collaboration mission funded by Global Affairs Canada.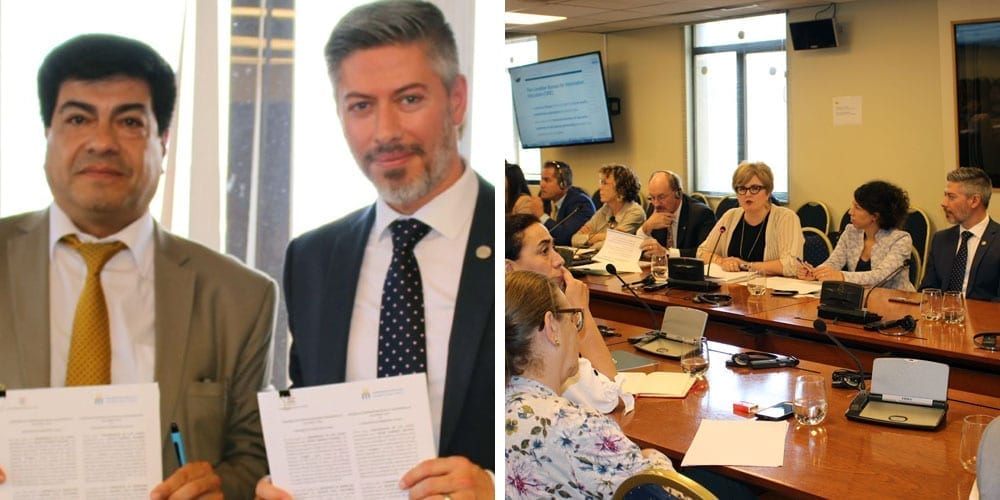 Day 2 – Santiago
The Canadian delegation met with representatives of the prestigious Pontifícia Universidad Católica de Santiago before departing the capital city for meetings in the regional hub of Temuco.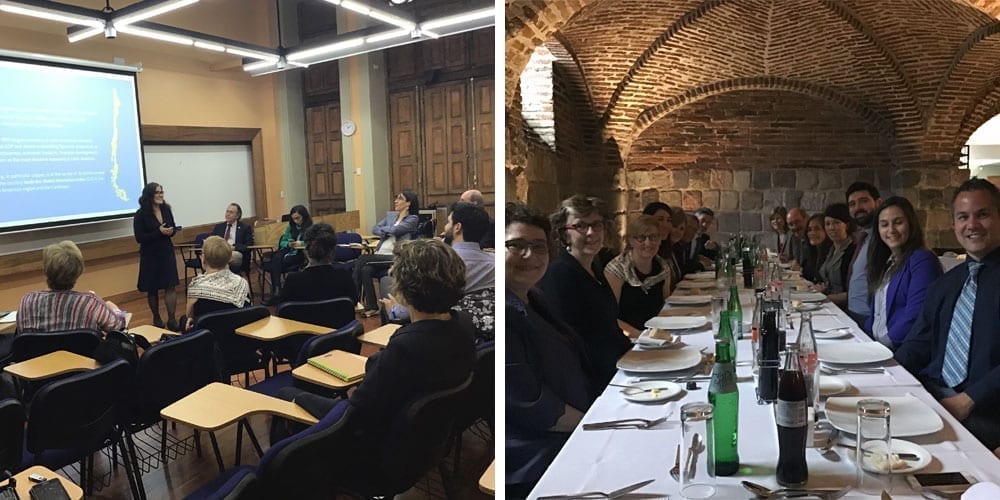 Day 3 – Temuco
Delegates received a warm welcome at the Universidad de la Frontera where institutions from the surrounding area also gathered for a morning of presentations and speed networking. In the afternoon, the Canadian delegation visited both the technical university INACAP and the Universidad Católica de Temuco. The delegation was pleased to be accompanied by Priscilla López, Academic Affairs Coordinator at the Canadian Embassy in Chile.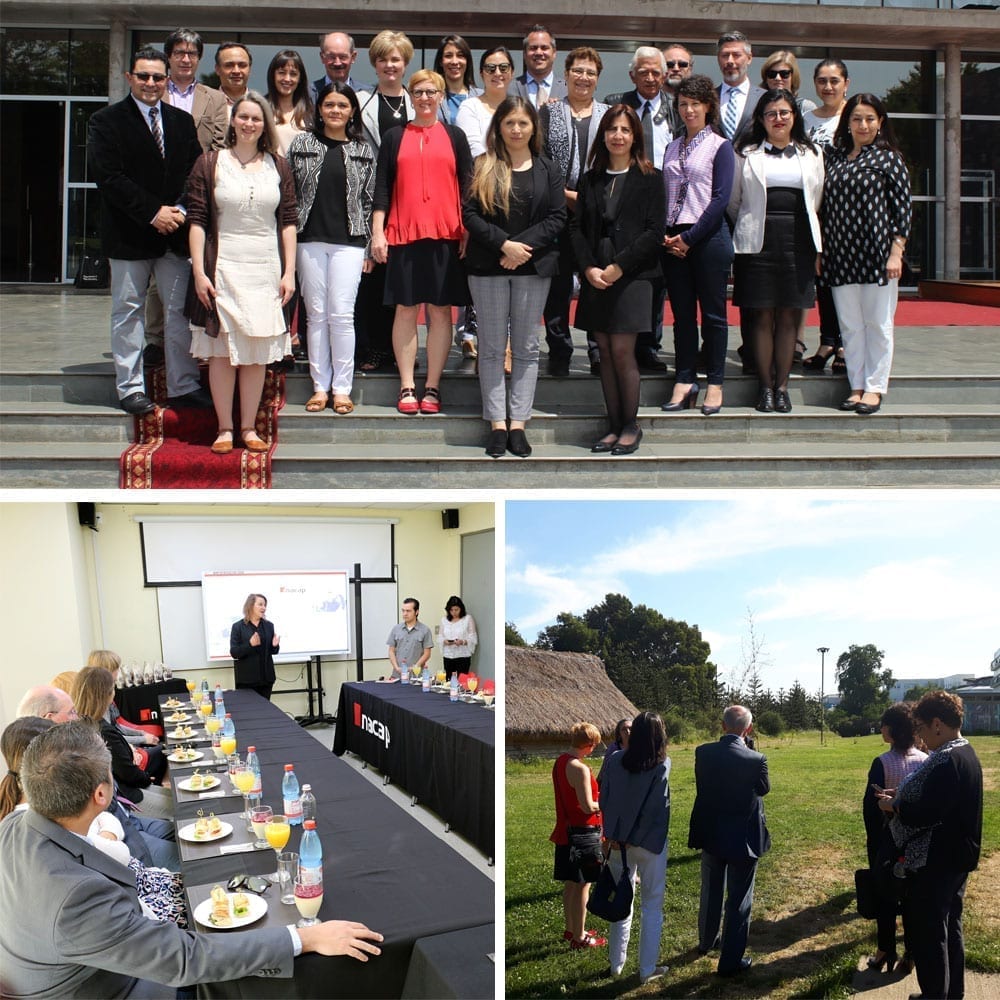 Day 4 – Valparaiso
In this colourful port city, the delegation participated in a meeting and campus tour at the Universidad Técnica Federico Santa María.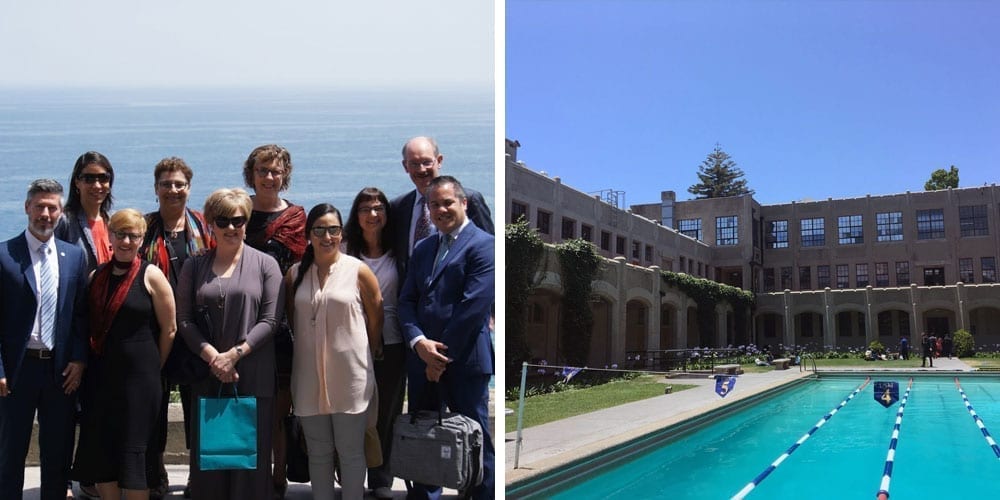 Day 5 – Valparaiso
The delegation visited the Pontifícia Universidad Católica de Valparaíso where representatives of the Universidad de Playa Ancha and the Universidad de Valparaíso were also present. Attendees enjoyed an additional networking opportunity over a farewell lunch, wrapping up a successful week.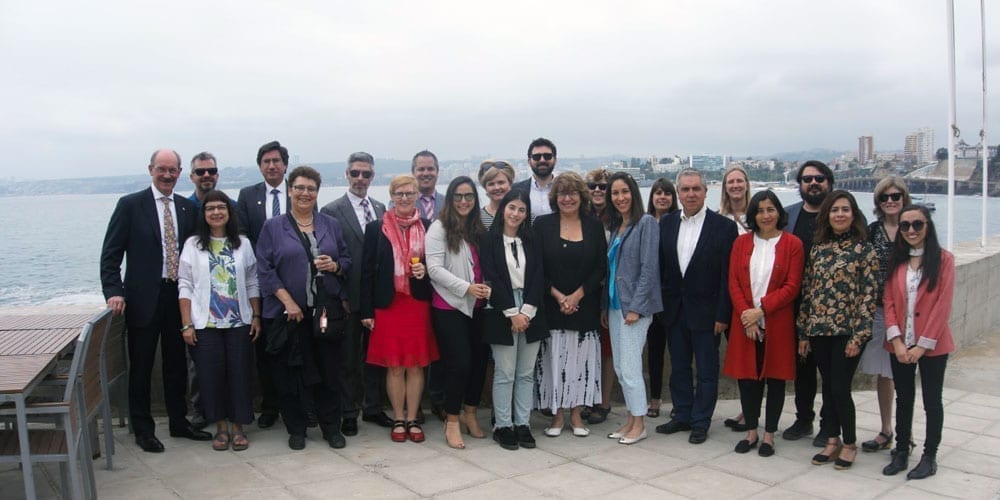 ---
The following Canadian post-secondary institutions participated in the mission to Chile:
Watch for a formal mission report in early 2019.
Join our next collaboration mission to the Philippines in March 2019.