Representatives from the African diplomatic community in Ottawa joined with partner organizations of the African Leaders of Tomorrow (ALT) Scholarship Program in celebrating the achievements of ALT scholars in completing their Master's degrees in public administration and public policy at Canadian universities.
Twenty-six ALT scholars from nineteen African countries will be completing their studies during 2019. This year's cohort has studied at fourteen universities across Canada – from Newfoundland to British Columbia. A mentorship program, coordinated by the Institute of Public Administration of Canada (IPAC), compliments their academic program.
Scholar testimonials
During Monday evening's reception, ALT scholar Christian M. Nkunzi (from the Democratic Republic of Congo, studying at the Université de Moncton) confirmed that the ALT Scholarship Program had met its objective of contributing to a strong and effective public sector in sub-Saharan Africa and of investing in young African professionals.  "We can say, without hesitation, that we have acquired all the necessary resources to address the challenges which the public sectors of our respective countries are currently facing."
ALT scholar Adedoyin Luwagi (from Nigeria, studying at the University of British Columbia) added that scholars have "gained global insights and competence to design policies and local solutions to the myriad challenges confronting our world".
Both scholars in their speeches noted that many adjustments were needed during their stay in Canada – dealing with harsh Canadian winters, contending with very demanding academic programs, missing food from home because Canadian food just doesn't taste the same, dealing with cultural shock and a different perspective of time.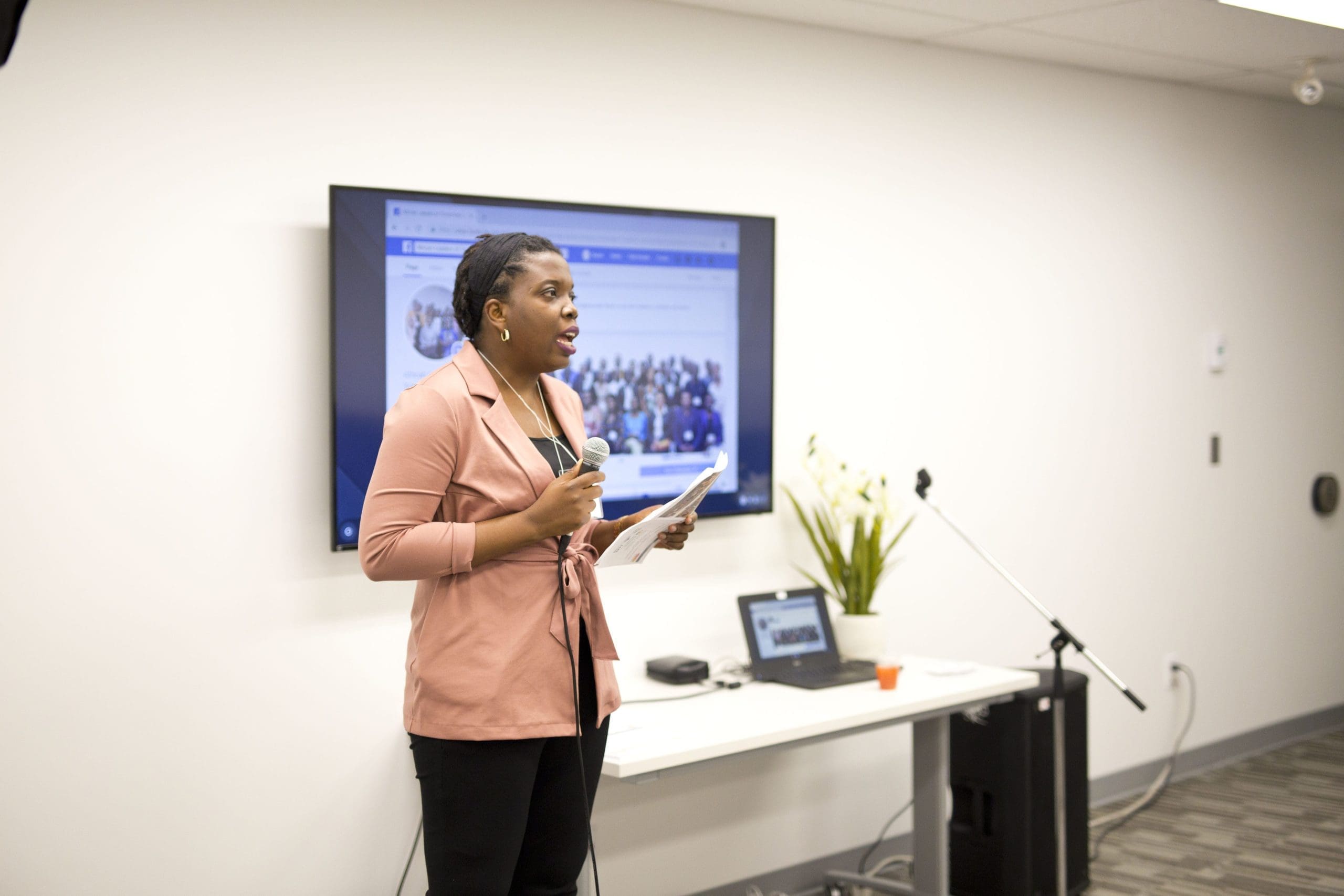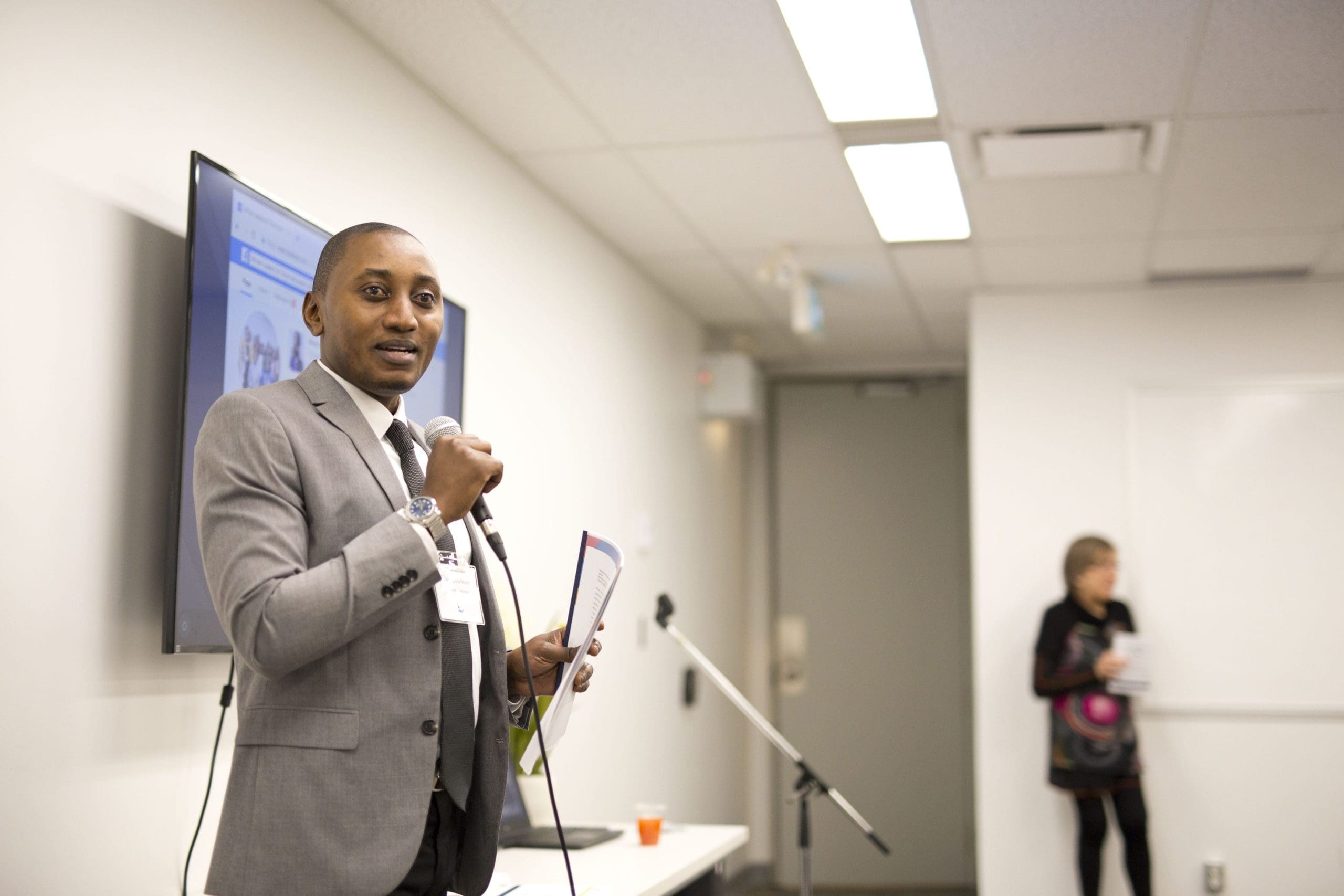 A tribute to the late Nelson Mandela
Obtaining their Master's degrees is just the first step in achieving the goals of the ALT Scholarship Program. Integrating the theories and best practices learned in Canada into the African context is the next challenge that ALT scholars will face as they return home – with the potential to make inspiring contributions towards the development of their countries and the growth of the African continent.
The ALT Scholarship Program was developed to commemorate the late Nelson Mandela's commitment to social justice and equity. A quote from Mandela – "that after climbing a great hill, one only finds that there are many more hills to climb" – provides inspiration for the graduating scholars.  "Let us take the call to break more barriers, explore all available opportunities, lead positive changes in desired areas, not playing small, not settling for less, and reaching for our goals."
Scholars thanked the two implementing organizations – the Canadian Bureau for International Education (CBIE) and IPAC – and the funding organizations – Global Affairs Canada and the Mastercard Foundation – for being part of their lifechanging experience and called for continued support as scholars return home and develop projects to strengthen the public sector in sub-Saharan Africa.
CBIE, on behalf of the programs funders and partners, wishes a safe journey to ALT scholars as they return home over the coming months and success as they pursue their careers as public servants and policy-makers. We will watch for you in the coming years as you continue your journeys as "African Leaders of Tomorrow".
---
The ALT Scholarship Program is funded by the Government of Canada through Global Affairs Canada and by Mastercard Foundation. It is managed by CBIE in partnership with the Institute of Public Administration of Canada and in collaboration with the African Association of Public Administration and Management and the Canadian Association of Programs in Public Administration.