Ottawa, August 31, 2016: CBIE is pleased to announce that it has renewed the term of its President and CEO, Karen McBride for five years.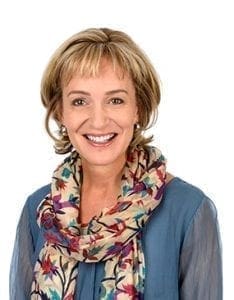 "Since joining the organization in August 2009, Ms. McBride has strengthened CBIE's role as a catalyst for the internationalization of our education institutions in Canada," said Patrick Deane, Chair of CBIE's Board and President, McMaster University. "Just one example is CBIE's research and professional development support for international educators, including our increasingly high-profile national conference, that has improved our understanding of key trends and issues, informed policy-making, and enhanced our capacity to ensure Canada's approach to international education remains of the highest quality."
During Ms. McBride's tenure CBIE has also successfully administered multiple scholarship programs for Global Affairs Canada, as well as foreign governments, including Libya, Brazil, Kuwait and Saudi Arabia. It has worked to develop international partners' capacity in education and governance in Ukraine, Vietnam and the Middle East among others. "Under Ms. McBride's leadership, CBIE has become the largest administrator of international scholarship programs in the country, allowing for unique insights into the benefits and challenges of internationalization," said David Ross, incoming CBIE Chair and President and CEO, SAIT Polytechnic, "the Board and I look forward to working with her in the years to come."
Ms. McBride writes and speaks frequently on what she calls 'Canada's Global Engagement Challenge' in an effort to increase the number of – and support for – Canadian students who pursue education experiences abroad. "I am very enthusiastic about continuing to lead CBIE, along with its dedicated staff, board and members. International education has always been a noble cause, but perhaps now more than ever, in today's turbulent world, it is becoming increasingly important for all our Canadian students and the international students we welcome, as well as for our country's prosperity and ability to play a positive role on the global stage."
In 2012, in recognition of her commitment to international education in Canada, Ms. McBride was presented with the Queen Elizabeth II Diamond Jubilee Medal; she also received the prestigious 2012 Canada's Most Powerful Women: Top 100 Award.
For more information contact:
Jacquelyn Hoult
Director, Communications
jhoult@cbie.ca | 613.237.4820 ext. 254