Strategic International Partnership Management
Sunday, Nov. 19, 2017 | 8:30AM – 4:00PM | Halifax World Trade and Convention Centre, NS
$495 member | $575 non-member
Please note online registration is now closed but registration is still available onsite. To reserve a seat contact Melissa Payne at mpayne@cbie.ca
Join colleagues from various locations around the globe as we explore a number of aspects of strategic partnership management. Throughout the workshop, participants will engage in small and large group discussions, case studies, and other interactive learning tools.
Themes covered during this interactive workshop will include:
Informal and formal partnership models
Creative approaches to faculty, staff, and student mobility partnerships
Aligning partnership development with broader institutional and/or governmental priorities
Working with "unequal" partners in the global south – aligning priorities across resource gaps
Funding opportunities and models
Promoting and marketing partnerships
Evaluating partnerships – measuring success
Strategic partnership management resources and tools for IE professionals
Learning Outcomes: By the end of the workshop participants should expect to have an expanded understanding of and confidence with strategic partnership management as an area of practice; be able to review and recommend models for partnerships; have an expanded understanding of, and confidence with, the complexities of developing sustainable and effective partnerships; have additional knowledge and tools for marketing and promoting partnerships; understand and feel confident with one or more approaches to evaluating partnerships; have an expanded understanding and awareness of resources and tools for further professional development in the area of strategic partnership management.
Who should take this course? This workshop is designed for those who consider themselves to have moderate competency with strategic partnership management and who are looking to enhance their knowledge and skills, as well as gain creative inspiration for furthering their partnership objectives.  The workshop facilitators will strive to ensure the content is relevant for colleagues from universities, colleges, as well as the k-12 sector.
Language course is delivered: English
Fee: $495 member | $575 non-member
Fee includes: Course materials, lunch, coffee/tea and light snacks
Suzanne Alexander, Director, International Office, University of Leicester, UK
Suzanne Alexander has been Director of the International Office at the University of Leicester, UK, since 2005. From 2001-2005, she was Director Promotions at the British Council, where she was responsible for the provision of services to support UK education institutions in their international marketing activities. In this role she built on experience gained in a career of more than 25 years in higher education management and marketing. Suzanne has extensive experience in delivering workshops and conference sessions on different aspects of international education management and regularly contributes to EAIE and other training programs on partnerships and admissions management. Suzanne is a member of various UK national committees and organizations concerned with international education strategies and the international student experience. Suzanne has a Bachelor's degree in French from the University of Birmingham and an MBA from the University of Warwick, UK.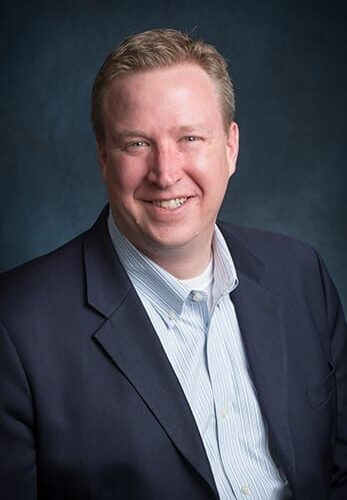 Chad Hoseth, Director of International Initiatives, Office of International Programs, Colorado State University, USA
Chad Hoseth is Director of International Initiatives at Colorado State University. Chad oversees the International Initiatives unit within the Office of International Programs, where he manages CSU's portfolio of global partnerships, and helps guide the implementation of partnership activities such as dual degree academic programs and joint research efforts.  The International Initiatives team also provides on-campus academic and co-curricular programs that promote intercultural understanding and creates opportunities for global engagement through the entire CSU community. He serves on the senior management team to develop and implement comprehensive campus internationalization efforts that support the university's internationalization goals.
Chad is a national thought leader and frequent speaker on developing and managing effective international partnerships in higher education.  Prior speaking engagements have included AIEA, APLU's Commission on International Initiatives, and a four-time facilitator of NAFSA's pre-conference workshop on managing and developing partnerships.  Previously, Chad directed the international activities of the Ronald Reagan Building and International Trade Center in Washington, DC.  Chad was a Fulbright Scholar (Korea, 2013) and he received his M.A. in International Affairs from the Elliott School of International Affairs at The George Washington University in Washington, DC.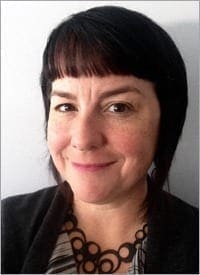 Kate Jennings, Director International Student Services, Vancouver Island University, Canada
Kate Jennings has worked in international education in a variety of capacities at five different institutions in Canada over the past 20 years.  Kate is currently the Director for International Student Services at Vancouver Island University in Nanaimo, BC.  In addition to her professional roles, Kate currently volunteers her time as the Chair of the Education Abroad Professional Learning Community (EA-PLC) within CBIE, as Co-Chair for the Canada Membership Interest Group (CanadaMIG) of NAFSA, and as a BC Ministry of Education working group member. Kate was a Course Coordinator and Instructor with the International Educators Training Program (IETP) at Queen's University, Canada from 2003 to 2007, where she primarily focused on training for new education abroad professionals.  Kate has published and presented on a variety of international education topics, including invited sessions and workshops for NAFSA, CBIE and the British Columbia Council for International Education (BCCIE), as well as accepted workshops and presentations at the annual events AIEC, BCCIE, CBIE, EAIE, and NAFSA.