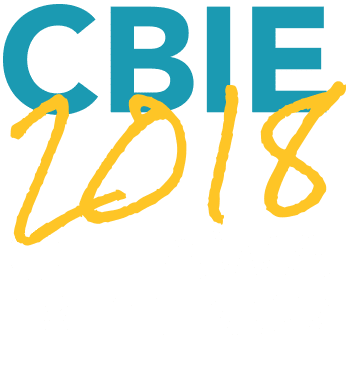 Immigration Policy and Law in Practice
(CPD for RISIAs & RCICs)

Lenght: Full-day workshop
In this interactive workshop, participants will spend the first half of the day learning about the latest developments in Canadian immigration law relating to the general areas of practice for RISIA and RCICs at post-secondary institutions in Canada. In the second half of this workshop participants will discuss a number complex cases and will work in small groups to formulate an approach to each scenario.
English Facilitators:
Philipp Reichert, RCIC, UBC's Okanagan campus
Alex McAllister, RCIC, Canadian Bureau of International Education (CBIE)
Brianna Huene, RCIC, University of Calgary
Rohene Bouajram, RCIC, University of British Columbia
*Please Note: This workshop will be submitted to ICCRC for approval of an expected 6 CPD hours.
Risk Management in Partnership
Lenght: full-day workshop
Join colleagues from various locations around the globe as we explore a number of aspects of risk management for international partnerships. Throughout the workshop, participants will engage in small and large group discussions, case studies, and other interactive learning tools.
Facilitators:
Kate Jennings, Director International Student Services, Vancouver Island University
Chad Hoseth, Director, International Initiatives, Colorado State University
Suzanne Alexander, Director of the International Office, University of Leicester, UK
Effective approaches to boosting Education Abroad when you can't boost your staff or your budget
Length: Half-day workshop
As institutions continue to set ambitious targets for Education Abroad participation, advisors often find themselves being asked to increase their capacity without any new resources. This requires us to think beyond traditional ideas, anticipate changing needs in the profession, and leverage new platforms for scaling up effectively and efficiently. Join us as we look at a variety of effective approaches using technology, models for peer advising, ideas for engaging faculty to boosting Education Abroad when you can't boost your staff or your budget.
Facilitators:
Colleen Packer, Director, International Learning Programs, University of Calgary
Laura Marchese-Smith, Study Abroad Advisor, NAIT (Northern Alberta Institute of Technology)
How Alumni engagement can enhance your brand
Length: Half-day workshop
Most institutions think of their alumni network in terms of fundraising through donations, but there is so much more that you can be doing with an effective, established Alumni Network. This workshop will provide an overview of the ICEF Alumni program and introduce participants to a framework for developing their own networks to support your international recruitment and marketing not only can you grow your global brand, they can become part of your team to identify and recruit prospective students to your institution.
Facilitators:
Christine Johnson, Manager, International Recruitment and Partnerships, Laurier University
Robin Garcha, Business Development Manager, Canada, ICEF
Interrupting Racism: How to Help Transform our Institutions into Truly Inclusive Communities
Length: Half-day workshop
Where does anti-racism fit in International Education 2.0? If we are to "operate with the expectation that international education will be a core strategy in developing human capital…and fostering social well-being", then we best ensure the environment in which human capital is developed is truly inclusive. Racism is a reality. It hinders our international education efforts. Let's "retool our practices & approaches"; let's interrupt and confront racism in all its forms.
Facilitators:
Rose Aquino, Director, International and Exchange Student Centre, Western University
Christina Lord, International Program Co-ordinator, Brescia University College
HIGHER EDUCATION AND THE SUSTAINABLE DEVELOPMENT GOALS: BUILDING A FRAMEWORK FOR ACCELERATING ACTION
Length: Half-day workshop
Higher education plays an important role in realizing the 2030 sustainable development agenda and the international education community has the opportunity to demonstrate leadership on their campuses through broader, more inclusive internationalization strategies that accelerate sustainable global change. This workshop will explore a framework for embedding the sustainable development goals (SDGs) into internationalization at Canadian higher education institutions.
Facilitator:
Adel El Zaïm, Internationalization Canada
Leveraging Disruption and Innovation in International Education
Length: Half-day workshop
Established strategies, policies and practices will be put to the test in a new era where disruptive innovation will dictate the path to competitiveness and growth. New digital platforms and tools to recruit, engage, convert, support and retain students will play a critical role, as will innovations in areas such as research collaboration, partnership building and quality assurance. This workshop will engage participants in a dynamic and interactive dialogue that will set the stage for discovery. Higher ed futurist Ken Steele will prime our discussion with an overview of current trends, research and best practices impacting the sector, and will guide us in exploring future-ready strategies to position our institutions and our international students for long-term success.
Facilitator:
Ken Steele, Chief Futurist, Eduvation Inc.