Work On and Off-Campus: International Students
Purcahse
This webinar is approved for 1.5 hours of CPD by ICCRC.
Many international students are able to aid themselves financially by working during their studies. However, not every student meets the eligibility criteria to be able to do so, and are often left confused and frustrated if this is not communicated to them early in their academic careers. International student advisors, career counselors, recruitment specialists and academic advisors can work together collaboratively to aid students in understanding what programs make them eligible to work, how they can maintain their eligibility, and what work opportunities will aid them achieving their career ambitions upon graduation.
This webinar will provide an overview of the ability for international students to work on or off-campus, and how student services units can work in collaboration to aid our international students to maintain eligibility. The presenters will also go over recent updates, and suggest how international student advisors can aid students in understanding how these updates have affected them. The presentation will be focused on common and complex student scenarios faced by international student advisors, and how advisors can help students navigate them.
Upon completion of this webinar, participants should be able to:
Support international students in understanding the regulations surrounding the ability to work on/off-campus
Collaborate with other student services units to aid international students in becoming eligible and/or maintaining their eligibility to work on/off-campus
Problem-solve with students who may have lost their eligibility to work on/off-campus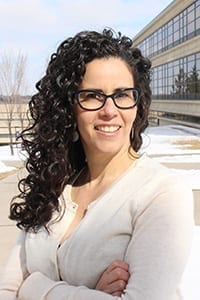 Imarú Baquero, RISIA, University of Lethbridge
Imarú Baquero currently works as the Manager, International Student Services at the University of Lethbridge.
Imarú is a Regulated International Student Immigration Advisor since 2017 and has worked in international education for the past eight years, in both college and university environments. Her responsibilities have included international strategic planning, international student support and advising, education abroad, partnership development, and international student enrolment management.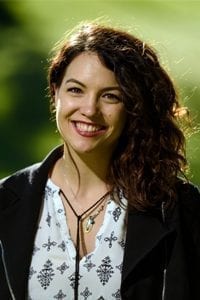 Brianna Huene, RCIC, University of Calgary
Brianna is a Regulated Canadian Immigration Consultant and currently works as an International Student Immigration Specialist at the University of Calgary.
She has been involved in international education for the past 8 years, from studying abroad at Sciences Po in Paris, to advising students on group study abroad programming, to working with international students as both an advisor and coordinator of support programming. In addition to her current role providing immigration support to international students, Brianna's initiatives led to the implementation of University-wide policies to address the specific needs of visiting student researchers, organized international student orientations, provided supervision to student staff and volunteers, and is currently working on collaborative projects to increase awareness of support services available to international students.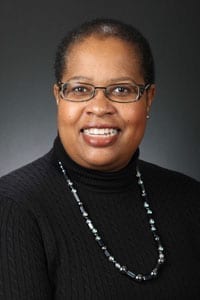 Dalyce Newby, RCIC, Humber College
Dalyce is a Regulated Canadian Immigration Consultant and International Student Advisor for Humber College Institute of Technology and Advanced Learning.
With over twenty years of experience in the field Dalyce is committed to serving the needs of international students and the Humber community. As an international student advisor she is focused on delivering non-academic and immigration related advice, the development and delivery of culturally relevant programming, liaising with academic schools working towards retention and student success and international student transition and support plans.