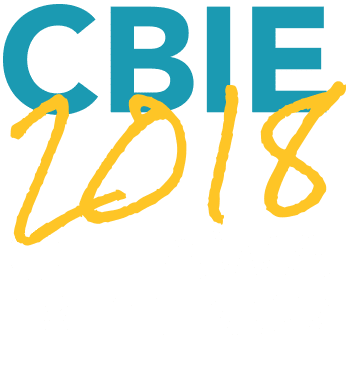 The meeting place for international education professionals from across Canada and around the world.
The Westin Ottawa: 11 Colonel By Dr, Ottawa, Ontario
Your Experience at CBIE 2018
Network and build relationships with IE professionals from across Canada and around the world
Learn about the latest IE trends
Share your knowledge and expertise
Meet with key stakeholders and thought leaders
Help chart the future of international education
Mentor the next generation of IE professionals
Over 850 delegates from over 40 countries.
Presidents, vice-presidents and directors of international offices from schools, colleges, institutes and universities.
Student advisors, researchers and faculty, ESL/FSL language instructors, recruitment and marketing professionals, and other international education practitioners.
Canadian and foreign government officials.
Private sector representatives.
Influential and renowned Canadian and international speakers.
35+ exhibitors
Opening Keynote Speaker: Dr. Roberta Bondar
Canada's First Female Astronaut & the World's First Neurologist in Space
Dr. Bondar draws on her remarkable depth of expertise as an astronaut, physician, scientific researcher, photographer, author, environment interpreter, and team leader to stimulate, motivate, educate, and inspire. She first came to international prominence as the world's first neurologist in space, as an astronaut on the space shuttle Discovery mission STS 42 in 1992. Globally recognized for her contributions to space medicine, Dr. Bondar continued as head of an international space medicine research team working with NASA for more than a decade, finding new connections between recovering from floating in space and neurological illnesses such as stroke and Parkinson's disease.
Sponsored by:
We have proudly delivered our annual conference for over 50 years; creating the space, convening the stakeholders, and leading the conversation of Canadian international education. The conference spans across the education sector – representing, engaging, and bridging the interests of K-12 to postgraduate educators, as well as public and private stakeholders. Our annual conference forms the global meeting place of choice for international delegations and government officials seeking to deepen engagement with the Canadian education sector.