The Canadian Bureau for International Education (CBIE) manages Canadian and international scholarships on behalf of Canadian government departments, education partners and foreign governments.
Foreign Government Awards Program – Korea
The Government of the Republic of Korea is offering scholarships at the Master's and PhD level for study or research in a variety of fields including Korean studies, humanities, social sciences, natural sciences and engineering. Scholarships are tenable from September 1, 2019.
Program name: Foreign Government Awards Program – Korea
Funding organization: Government of the Republic of Korea
Target audiences: Canadian students and researchers
Number of scholarships: 6
Duration: 2 years at the Master's level and 3 years at the doctoral level
Inclusions: Airfare, tuition fees, language training, living allowance, and other eligible expenses
Deadline: March 22, 2019
Learn more
Student Exchange Program
Global Affairs Canada has launched its 2019-2020 Student Exchange Program for Latin American and Caribbean citizens wishing to study, to conduct research or to undertake professional development in Canada. Canadian post-secondary academic institutions can now submit scholarship applications on behalf of eligible candidates.
Program name: Student Exchange Program, including Emerging Leaders in the Americas Program, Canada-Chile Leadership Exchange Scholarship, Canada-CARICOM Leadership Scholarships Program and Canada-CARICOM Faculty Leadership Program
Funding organization: Global Affairs Canada
Target audiences: Students at the college, undergraduate and graduate levels from Latin America and the Caribbean; faculty and international liaison officers/managers from the Caribbean Community (CARICOM)
Number of scholarships: 650
Duration: Short-term
Inclusions:  Visa and/or study/work permit fees, airfare, health insurance, living expenses, ground transportation expenses, books and supplies
Deadline: March 21, 2019
Learn more
Additional Scholarship Resources:
Read stories from international students studying in Canada and abroad.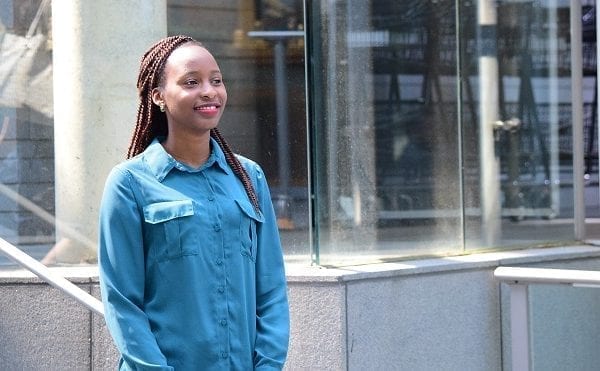 This summer I had an amazing experience as a Research Assistant at the Canadian International Resources and Development Institute (CIRDI)...
read more →
October 2, 2018