International Education Data: Accessing insights, measuring impact and driving strategy in our sector
International education data is more robust and accessible than ever before. Yet, knowing where to look, what to obtain and how to apply data insights for strategic purposes can seem daunting and complex. In this webinar we will introduce you to shared and open international education data sources and their applications to broaden your awareness of what's available to support your strategic initiatives. We will offer an overview of the latest international education data that we're analyzing at CBIE. The session will conclude with a discussion between CBIE, government and webinar attendees about the barriers that persist in accessing and utilizing data in our sector. In a consultative format we will identify areas of priority for future opening and sharing of data to support our work.
Upon completion of this webinar participants will be able to:
Refer to key resources and the latest data and trends in the international education sector in Canada.
Explain the concept of open data and refer open data sources.
Identify and access pertinent international education datasets and analysis tools.
Consider the application of these data to support formulation of strategy in their work.
Lisa Deacon, Content Manager, Canadian Bureau for International Education
Lisa is responsible for content, data and research management with the Canadian Bureau for International Education. An active member of Ottawa's open data community, during her 5-9 Lisa co-organizes Datafest Ottawa, a social enterprise which connects the diverse skills and experience of community to spark innovation in the social change sector. She is a proud alumna of Bishops University and Ryerson University.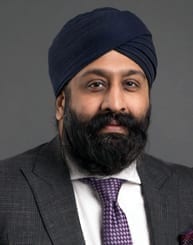 Taran S. Wasson, Open Government, Treasury Board Secretariat, Government of Canada
Taran is currently with the Open Government team at the Treasury Board of Canada Secretariat and has worked in various federal government departments in a policy capacity. He joined the Open Government team in November 2016 and works on implementation. He previously worked at the Public Service Renewal Secretariat of the Privy Council Office where he advanced Blueprint 2020 including its guiding principle of being Open and Networked. He is happy to connect with like-minded professionals on Twitter @TaranWasson and LinkedIn.