Learning about telecom and climbing the Great Wall in China. In-depth discussions with the largest tech consulting firm in India and standing in front of the Taj Mahal. Presenting to local Emirate businessmen on how to improve efficiencies in the food & beverage industry and observing the sunset while eating in the desert in Dubai. These are just some of the experiences our students have taken while enrolled in the study tours.
Global immersive programs have gained popularity over the years and are an integral, and, some would argue, mandatory, part of the curriculum in higher education. Having students learn about the world while gaining academic credit is a wonderful, enriching program that has many benefits for the students and the institution. However creating, managing and executing successful immersive programs, study tours, or global programs are complicated and can be challenging.
This webinar aims to provide a guide on how to start a study tour or short term global immersion program for students for academic credit. The facilitator will share best practices on researching, planning and leading successful programs that are academically rigorous, provide cultural elements and enthrall the students with a once-in-a-lifetime experience.
At the end of this webinar participants will:
Be provided with a framework for creating a study tour or immersive program
Learn how to budget, research, plan and implement the program
Understand program requirements
Recognize the challenges and benefits
Gain insight into global partner selection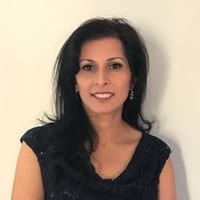 Freeda Khan
Assistant Director, International Lead
Rotman School of Management, University of Toronto
Freeda Khan is the Assistant Director, International Lead and most recently was Associate Director for International Programs & Services and is responsible for managing the international portfolio at the Rotman School of Management, University of Toronto. She has a passion for international activities and enjoys creating international partnerships and developing relationships to enhance the internationalization activities at the University of Toronto.
She has had extensive experience creating, managing and executing various international programs such as study tours, exchanges, global consulting projects, etc. She is passionate and a keen advocate for creating programs that take students outside of the classroom to international destinations such as Hong Kong, Shanghai, Dubai, Mumbai, Lima, Rio de Janeiro, San Francisco, just to name a few.
Freeda has previously worked for the Vice President of International Relations at UofT and at two financial firms on Bay Street in Toronto. Freeda has a M.Ed from OISE and is currently working on her Ph.D. at OISE in Internationalization of Higher Education.