Immigration Policy and Law in Practice
Sunday, Nov. 19, 2017 | 8:30 AM-12:00 PM | Halifax World Trade and Convention Centre, NS
$275 member | $325 non-member
Please note online registration is now closed but registration is still available onsite. To reserve a seat contact Melissa Payne at mpayne@cbie.ca
In this interactive workshop, learn about the latest developments in Canadian immigration law as it relates to the general areas of practice for RISIA and RCICs at postsecondary institutions in Canada. In small groups, participants will complete a number of activities based on real-life situations.
*This workshop has been approved by ICCRC for 3.5 CPD hours.
Who should take this course?  Regulated International Student Immigration Advisors (RISIAs) and Regulated Canadian Immigration Consultants (RCICs) should take this course as part of Continuing Professional Development (CPD). This course is also open to professionals interested in learning more about Canadian immigration policy and law as it relates to international students, and how real life situations interact with high-level regulations.
Language course is delivered: Bilingual (English and French).
Fee: $275 member | $325 non-member
Fee includes: Course materials, coffee/tea and light snacks.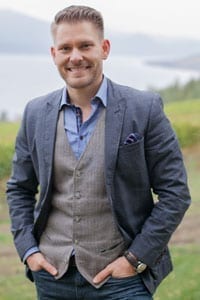 Philipp Reichert, RCIC and Coordinator of Immigration Advising Services, The University of British Columbia, Okanagan Campus
Philipp Reichert is an RCIC and the Coordinator of Immigration Advising Services at UBC's Okanagan campus. Philipp has over 10 years' experience studying and working internationally, most recently at the Rotterdam School of Management (RSM), with their International and Executive MBA programmes and the Hague Centre for Strategic Studies (HCSS) in the Netherlands.
He is a NUFFIC Huygens scholar and received his Master's degree with honours in International Relations from the University of Leiden in the Netherlands, and has attended educational institutions in Canada, USA, and Germany. Currently he is completing his doctoral studies at the University of Calgary with his research focusing on the internationalization of higher education and the nexus of government policy, institutional programming, and international student career transitions. In addition to his professional role at UBC, Philipp is an instructor of the Canadian Bureau for International Education's (CBIE) International Students and Immigration Education Program (ISIEP) and is the 2016 winner of the CBIE North Star Award.
Maud-Andrée Lemieux, RISIA and Coordonnatrice – secteur de la vie étudiante – accueil, intégration et immigration, HEC Montréal

After more than ten years working as an agent-advisor with foreign students within Student Services at HEC Montréal, Maud-Andrée was recently hired as the coordinator for immigration-related student reception and integration services. She handles the development and implementation of practices, activities and services offered to students to support their integration into university life and Montreal. She also collaborates on activities that support student participation and success. Maud-Andrée has travelled all over the world and has also participated in a few humanitarian projects in South America. She just recently received her designation as a Regulated International Student Immigration Advisor (RISIA).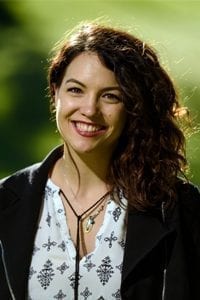 Brianne (Bree) Huene, RCIC and International Student Immigration Specialist, University of Calgary
Brianna is a Regulated Canadian Immigration Consultant (RCIC) and International Student Immigration Specialist at the University of Calgary. She is also a member of the Canadian Association of Professional Immigration Consultants (CAPIC) since 2015. Brianna has been involved in international education for the past 8 years, from studying abroad at Sciences Po in Paris, to advising students on group study abroad programming, to working with international students as both an advisor and coordinator of support programming. In addition to her current role providing immigration support to international students, Brianna's initiatives led the implementation of University-wide policies to address the specific needs of visiting student researchers, organized international student orientations, provided supervision to student staff and volunteers, and is currently working on collaborative projects to increase awareness of support services available to international students.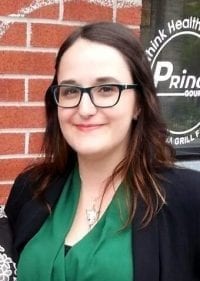 Alexandra McAllister, RCIC and Program Officer, Learning Centre, Canadian Bureau for International Education

Alexandra is a University of Ottawa alumna, a Regulated Canadian Immigration Consultant (RCIC), and a Program Officer at the Canadian Bureau for International Education (CBIE). Alexandra has worked at CBIE for more than five years on a number of different projects: most recently, she has been working on the International Students and Immigration Education Program (ISIEP) and providing valuable support for CBIE's Immigration Advisory Committee.