Advising in the Immigration Grey Zone
Sunday, Nov. 19, 2017 | 1:00 – 4:30 PM | Halifax World Trade and Convention Centre, NS
$275 member | $325 non-member
Please note online registration is now closed but registration is still available onsite. To reserve a seat contact Melissa Payne at mpayne@cbie.ca
In this interactive workshop, attendees will be presented with various ambiguous immigration topics as they pertain to the student experience. Facilitators will explore the written regulations, the ambiguity within them, and how to maintain ethical advising practices when assisting students who may be within "the grey zone". Attendees will get to openly share their interpretations with others, learn about different institutional policies, and leave with a better understanding of how colleagues across the nation address these particular concerns.
*This workshop has been approved by ICCRC for 3.5 CPD hours.
Who should take this course? Regulated International Student Immigration Advisors (RISIAs) and Regulated Canadian Immigration Consultants (RCICs) should take this course as part of Continuing Professional Development (CPD). This course is also open to professionals interested in learning more about Canadian immigration policy and law as it relates to international students, and how real life situations interact with high-level regulations.
 Language course is delivered: English.
 Fee: $275 member | $325 non-member
Fee includes: Course materials, coffee/tea and light snacks.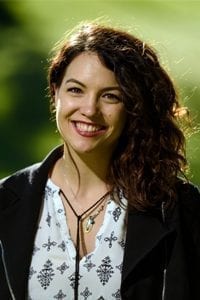 Brianne (Bree) Huene, RCIC and International Student Immigration Specialist, University of Calgary
Brianna is a Regulated Canadian Immigration Consultant (RCIC) and International Student Immigration Specialist at the University of Calgary. She is also a member of the Canadian Association of Professional Immigration Consultants (CAPIC) since 2015. Brianna has been involved in international education for the past 8 years, from studying abroad at Sciences Po in Paris, to advising students on group study abroad programming, to working with international students as both an advisor and coordinator of support programming. In addition to her current role providing immigration support to international students, Brianna's initiatives led the implementation of University-wide policies to address the specific needs of visiting student researchers, organized international student orientations, provided supervision to student staff and volunteers, and is currently working on collaborative projects to increase awareness of support services available to international students.
Natasha Clark, RCIC and International Student Advisor, Memorial University of Newfoundland
Natasha Clark works as an International Student Advisor at Memorial University. As a Regulated Immigration Consultant, Natasha provides immigration advising to new and current international students. Natasha has been working in the field of international education since 2005 and sits on the Canadian Bureau for International Education (CBIE) Immigration Advisory Committee. Natasha holds a Bachelor of Commerce from Memorial University and a Masters of Arts in Immigration and Settlement Studies from Ryerson University.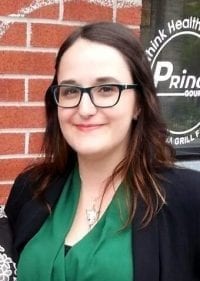 Alexandra McAllister, RCIC and Program Officer, Learning Centre, Canadian Bureau for International Education
Alexandra is a University of Ottawa alumna, a Regulated Canadian Immigration Consultant (RCIC), and a Program Officer at the Canadian Bureau for International Education (CBIE). Alexandra has worked at CBIE for more than five years on a number of different projects: most recently, she has been working on the International Students and Immigration Education Program (ISIEP) and providing valuable support for CBIE's Immigration Advisory Committee.