2019 Excellence Awards Recipients
CBIE honours the recipients of our Excellence Awards during the annual conference. Developed by the Board of Directors, the Excellence Awards Program recognizes outstanding achievement in the field of international education in a range of specialties.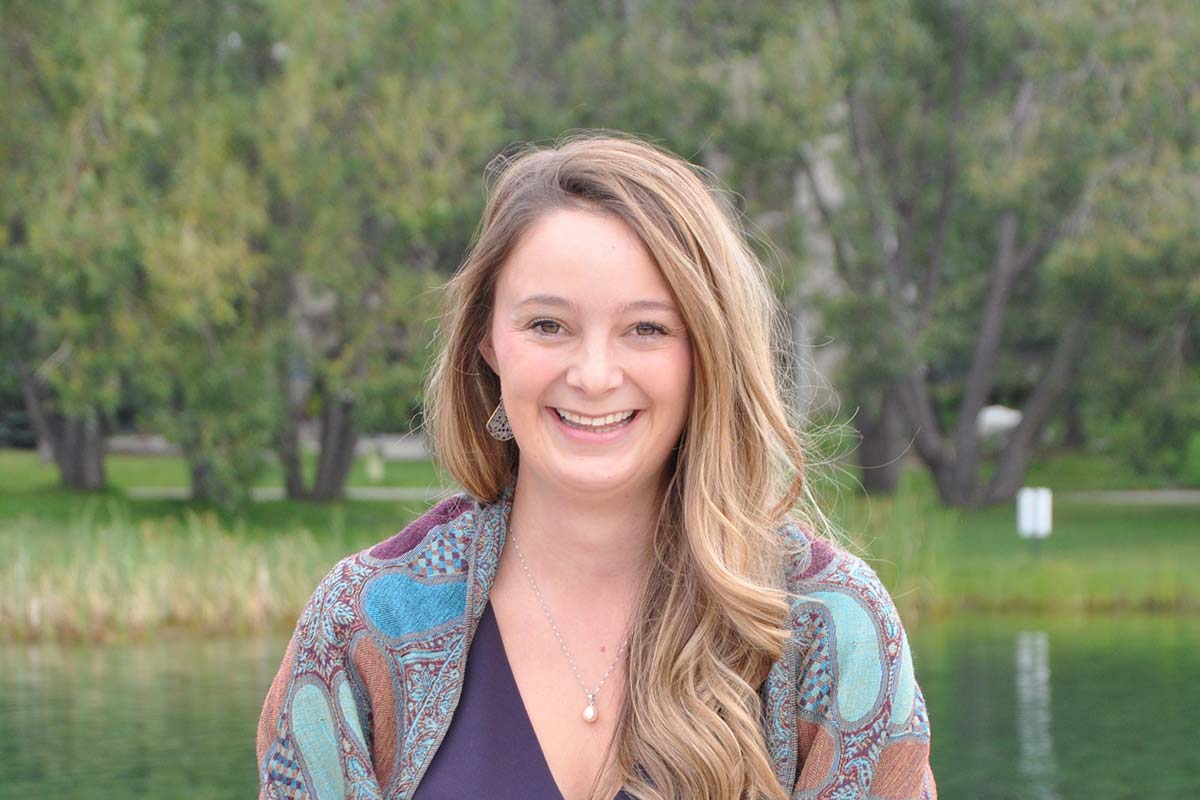 Awarded to a new professional who has shown extraordinary promise in the field of international education.
Kathleen Cobb, Mount Royal University
Kathleen is an extraordinary person and an exceptional new professional, with a passion for supporting international students. Having worked in the field of international education for five years, she has already left an indelible mark. At Mount Royal University, she is the coordinator responsible for inbound exchange and outbound international work experience. As the only certified immigration advisor on campus, she also plays a crucial role advising full-time international students.
Learn More
Beyond this, she co-organized the first cross-campus International Education Week and Festival; helped lead the reorganization of the International Student Support Centre; served as a member of the CBIE Regional Conference planning committee; and in the fall semester will have participated in the CONAHEC staff mobility program working at the University of Zaragoza in Spain. She is always on the cutting edge and uses her knowledge and skills to enable other staff to reach their fullest potential. Kathleen ensures that students have a life-changing experience while studying in Canada. She always goes the extra mile whether it is developing programming and events or creating meaningful one-on-one interactions.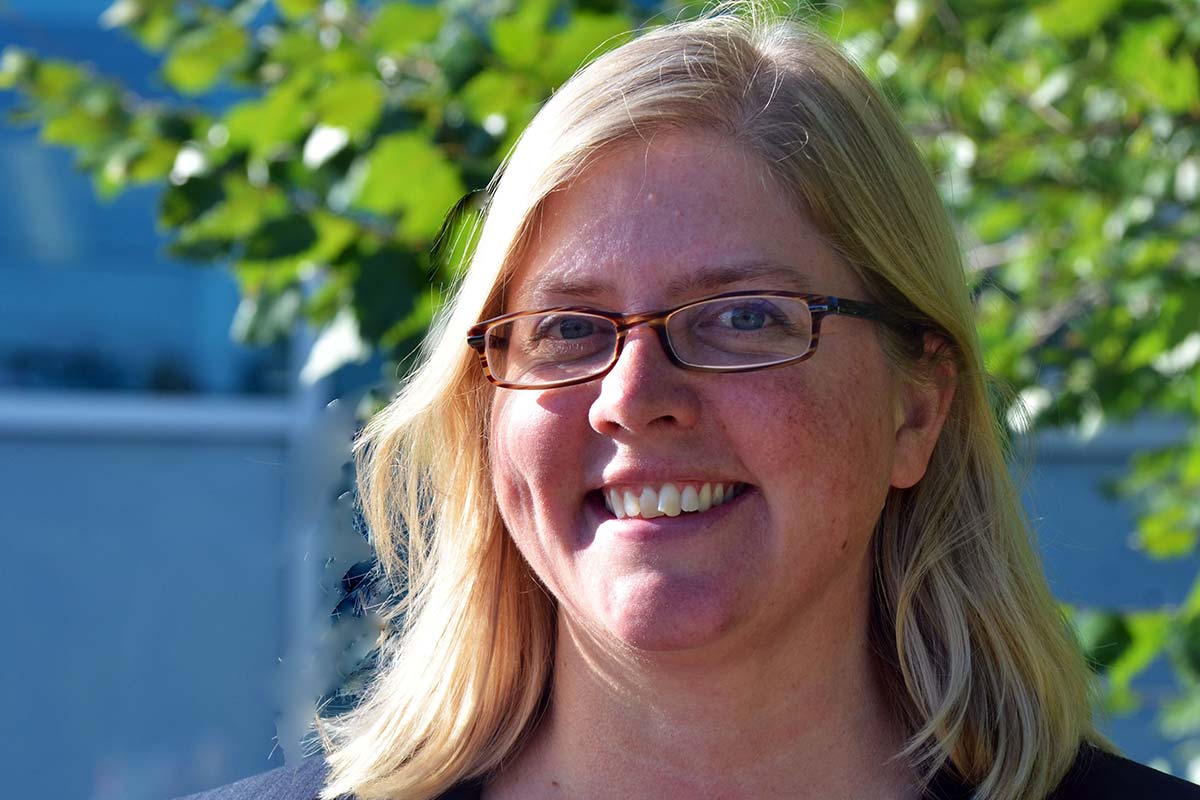 Board of Directors Leadership Award
Awarded to an individual who has demonstrated outstanding leadership in the field of international education.
Katie Orr, Nova Scotia Community College
Katie's international leadership at NSCC has created a culture of international learning. Katie consistently innovates and finds creative ways to use available resources. Some of her achievements included continuously attracting new sources of external funds for international initiatives; reinvesting international revenues into student and faculty study abroad bursaries; creating international experiential learning opportunities for students and faculty linked to technical assistance projects; and collaborating with other colleges and universities to reduce administrative costs for international programs.
Learn More
Katie has extending the impact of her internationalization work through her involvement with numerous local, regional, national and international organizations including five years on the Board of Directors at CBIE. Many of the initiatives she has been involved in have garnered national and international recognition, notably her contributions to both the Edunova Study and Stay in Nova Scotia program, which has now expanded to Atlantic Canada and the Study Group on Global Education for Canadians, which led to the recent announcement of federal funding for study abroad initiatives in Canada.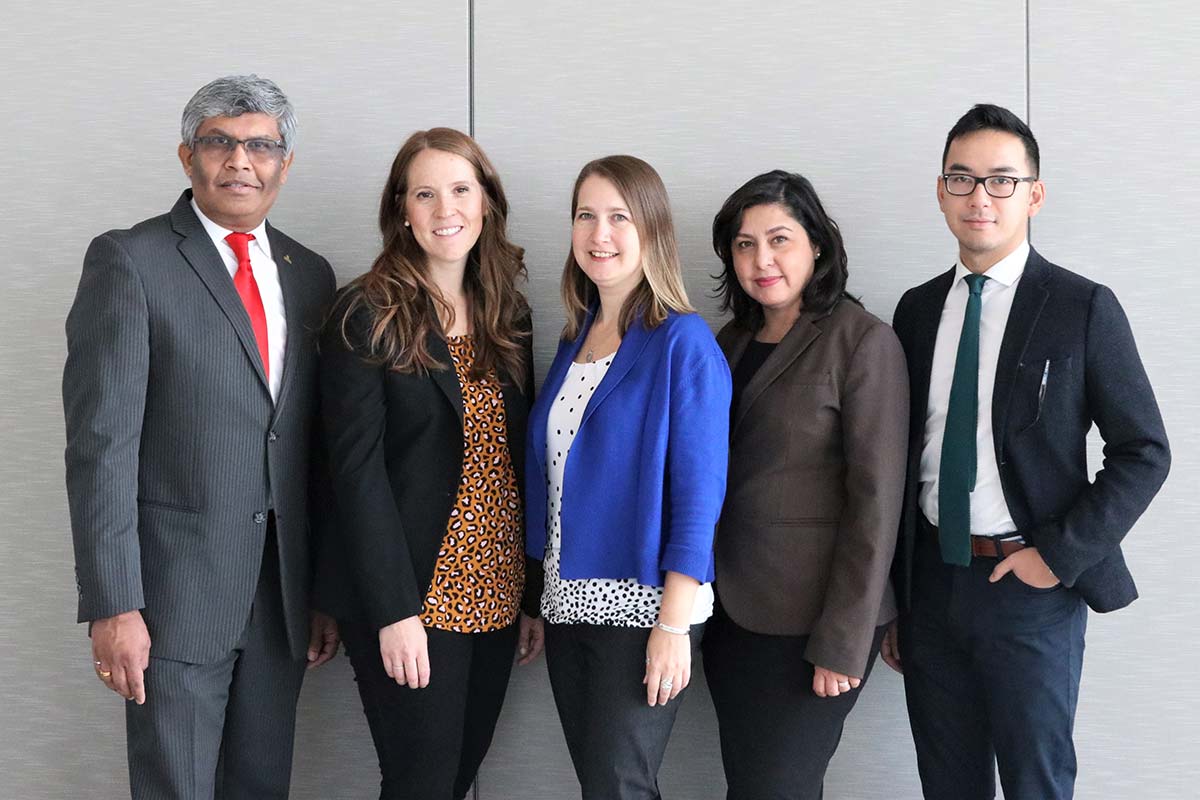 Awarded to an individual or group for bringing cutting-edge knowledge to the field of international education.
University of Calgary International – IPARI Team, University of Calgary
(From left to right: Prof. Janaka Ruwanpura, Andrea Delgado Morrow, Colleen Packer, Savera Hayat-Dade, Scott Vu)
University of Calgary International created a system to evaluate and assess international university partnerships called the International Partnership Assessment Rating Index otherwise known as IPARI. Despite the ongoing demand of current workloads, the team dedicated time to review literature, research best practices and thoroughly discuss the assessment process before launching the IPARI.
Learn More
This tool has not only assisted the University of Calgary's internationalization strategy, it has also made an impact across the country and the world. The IPARI model was introduced to hundreds of participants during sessions at APAIE, and the Association of Public and Land-grant Universities Conference and will be presented at CBIE 2019. These sessions have fostered discussions surrounding the importance of evaluating and monitoring partnerships and has changed the way many now think about the need for systematically monitoring and evaluating international partnerships.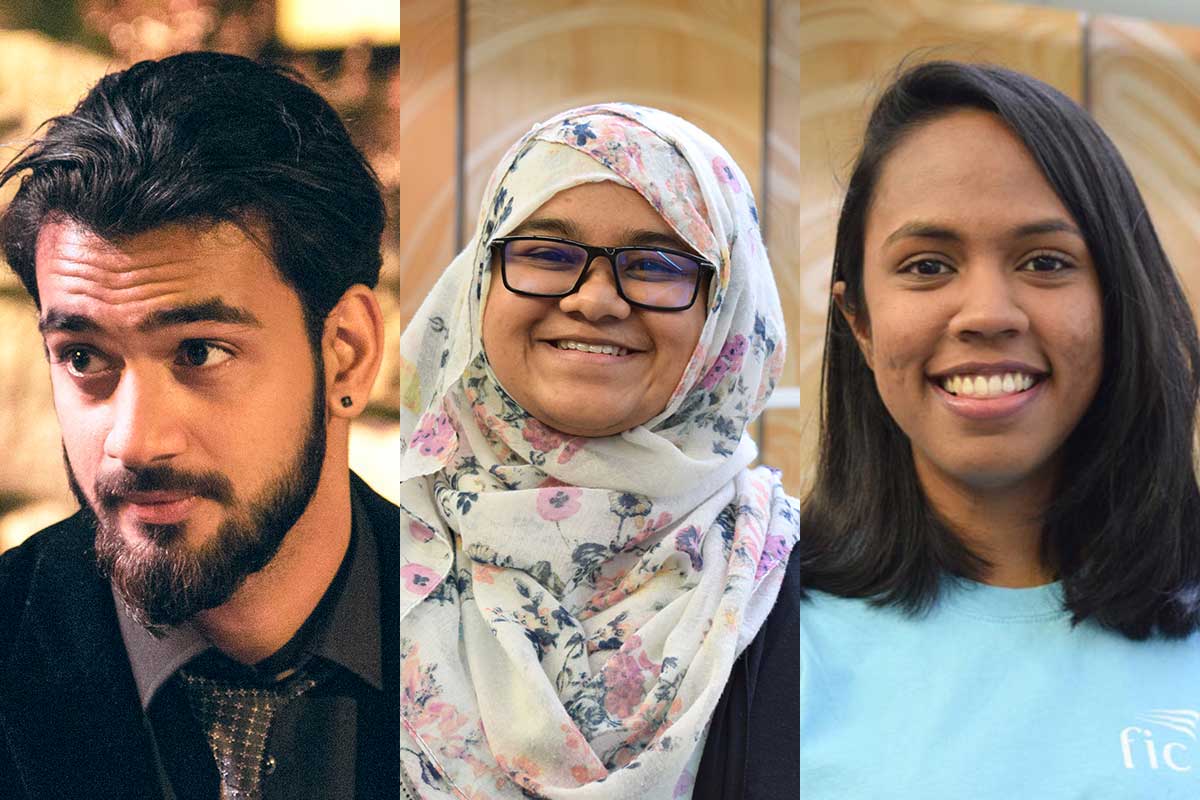 Awarded to an international student or group of students in order to recognize those who contribute in a positive way to internationalization of their campus community.
Muhammad Abdul Rehman Naeem, Wilfrid Laurier University
When Abdul arrived at Laurier in 2014, he was surprised to find students playing cricket in empty campus parking lots. From Lahore Pakistan, he grew up playing cricket and took the initiative to push for the sport at the institution. He recruited more than 40 students and established an intramural program with four co-ed teams with a mix of domestic and international students.
Learn More
In 2015, Abdul registered the Laurier Cricket Club (LCC) as a sanctioned sports club through Laurier's Athletics department. In the spring of 2016, Abdul, in cooperation with students from around Ontario, helped establish Canadian College Cricket (CCC) an organization to develop and promote cricket at the post-secondary level in Canada. Abdul involved himself and his team members in Laurier's #NotMyLaurier video campaign, a student-run initiative that aims to end gendered violence on campus and in 2018 Abdul established a women's cricket team at Laurier. Balancing the workload as a double-degree Business Administration (Laurier) and Math (University of Waterloo) has been intense but not impossible. Abdul's efforts were rewarded with Laurier' the Centennial Scholarship.
Humaira Nuf & Jhanvi Indatissa, Fraser International College
Humaira Nuf and Jhanvi Indatissa are active leaders of the Fraser International College student community. As student supervisors of the FIC Awareness Campaign Team they have significantly contributed to creating a positive and inclusive space for students to share, learn and seek support.
Learn More
In both supporting their student volunteer team and the wider student community Humaira and Jhanvi have led by example and consistently embodied the FIC values of a holistic student learning environment.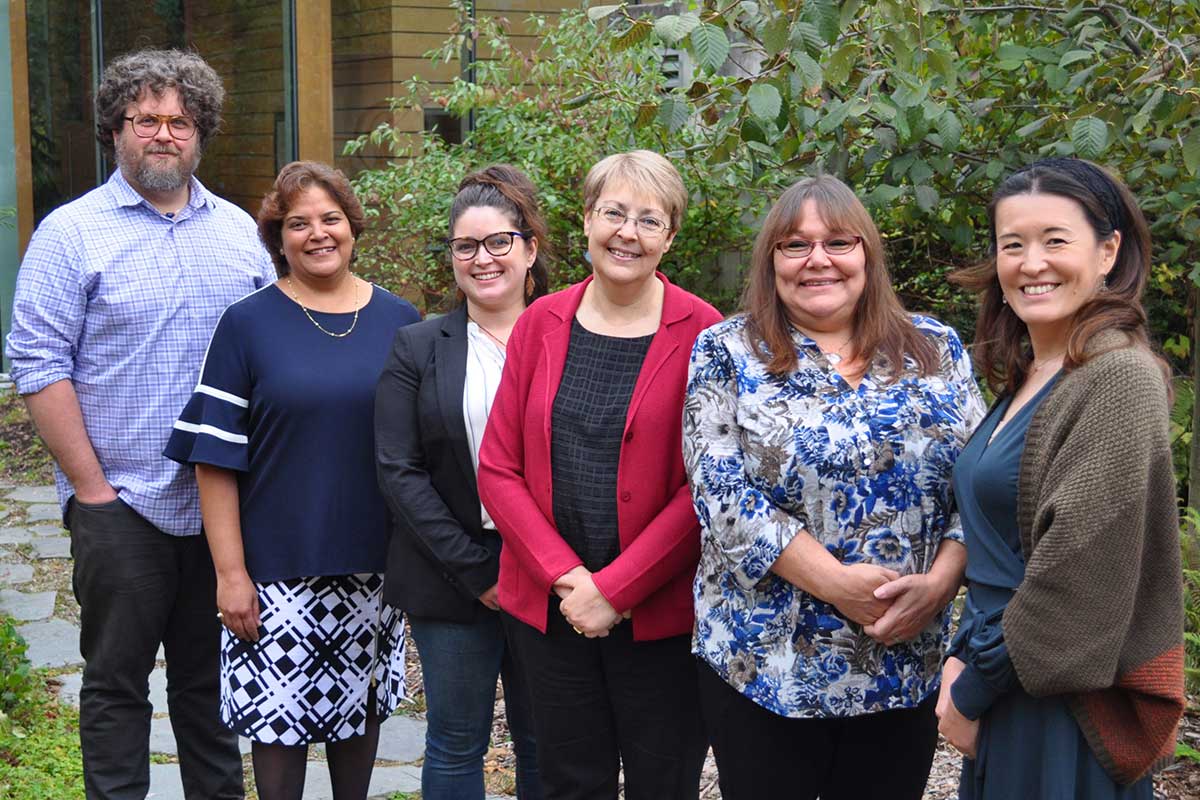 Awarded to a team or individual to recognize innovation and excellence in design, planning, implementation and management of high quality endeavours in international education with programming that focuses on academic, extracurricular, capacity-building and/or learning abroad.
Co-op & Career and Indigenous Academic & Community Engagement, University of Victoria
(From left to right: Dr. Rob Hancock, Karima Ramji, Renée Livernoche, Andrea Giles, Lalita Kines, and Mami Schouten. Not pictured: Robina Thomas)
At the University of Victoria, both the Co-op & Career and Indigenous Academic & Community Engagement teams brought together their expertise to develop what was at the time, the first ever Indigenous International Work Integrated Learning (WIL) Exchange Program in Canada.
Learn More
This program combines current trends in WIL, internationalization, and Indigenization. This unique intersection presented an opportunity for valuable programming that also brought great risk if not executed correctly. The UVic International Co-op & Career team therefore partnered with their colleagues at UVic's Office of Indigenous Academic and Community Engagement (IACE) to conceptualize the program. Together, they developed a program using key principles for supporting Indigenous student success, as developed by Hunt et al (2010). These principles honour Indigenous traditions, values, teachings and practices, while engaging students in valuable international experiences that respect and strengthen their Indigenous identity. This program, which responds to the TRC Calls to Action, has expanded to three institutional partners in Australia and will soon expand into New Zealand.