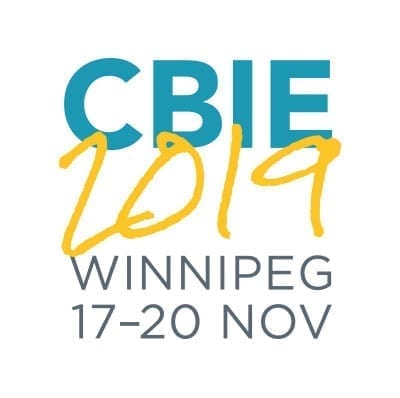 Immigration Policy and Law in Practice
Nov. 17, 2019 | 8:30 am – 4:00 pm
Member Fee: $495 | Non-Member Fee: $595
*This session has been approved by ICCRC for 6 hours of CPD.
In this full-day interactive workshop, participants will explore Canadian immigration policy updates implemented in 2018-2019 as they relate to areas of practice for RCICs and RISIAs at Canadian post-secondary institutions. Through case studies and discussions with fellow immigration professionals, participants will examine how immigration law and policy impact students' day-to-day academic and personal decisions, as well as approaches to student advising.
See Details
MENTAL HEALTH FOR STUDENTS & PRACTITIONERS 
Nov. 17, 2019 | 8:30 am – 4:00 pm
Member Fee: $495 | Non-Member Fee: $595
In this two-part workshop, participants will spend the first half of the day learning skills to talk about the unthinkable: suicide. We hope that you never have to have this conversation, but the fact is, students seeks out advisors when they are in distress and need guidance and one day the topic might be suicide. This session will help advisors learn how to be prepared to have that conversation. In the afternoon, the focus will be on advisors and how to identify sources of stress; reframe the situation; and build a toolkit to help more positively manage stressful situations.
See Details
DEVELOPING YOUR CULTURAL INTELLIGENCE TO SUPPORT THE GLOBAL CAMPUS
Nov. 17, 2019 | 8:30 am – 4:00 pm
Member Fee: $595 | Non-Member Fee: $695
*Please note fee includes CQ Assessment and Participant Manual. 
Cultural Intelligence, or CQ, is a globally recognized way of assessing and improving effectiveness for culturally diverse situations. It is rooted in rigorous, academic research conducted by scholars around the world. Leading organizations in business, education, government, and healthcare are adopting CQ as a key component of personnel development and competitive advantage. This workshop will equip participants in deepening their cultural intelligence and includes an introduction to the cultural intelligence model and research. Participants will discuss and share best practices for using cultural intelligence as they manage their various portfolios, responsibilities and relationships; they will leave with an action plan for improving their CQ.
See Details
Strategic International Partnership Management: Assessing and Evaluating Risks and Rewards
Nov. 17, 2019 | 8:30 am – 4:00 pm
Member Fee: $495 | Non-Member Fee: $595
This full day workshop will explore best practices in strategic partnership management. Participants will work through case scenarios in a fully interactive format with a view to: employ strategic partnership and risk management principles to scenarios; identify key stakeholders; enhance risk management practices through an inclusive lens; have an expanded understanding of, and confidence with, the complexities of evaluating and developing sustainable and effective partnerships; have confidence in managing stakeholders and competing interests; and finally, have greater awareness of  resources and tools for further professional development in the area of strategic partnership management.
See Details