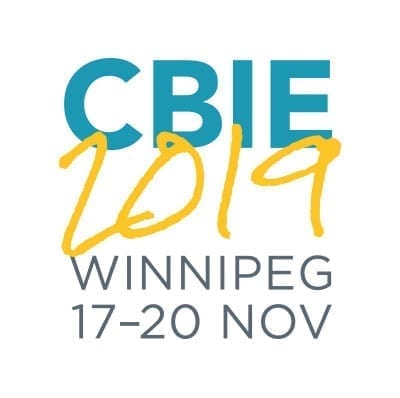 Canadian Museum for Human Rights
Human rights stories from Canada and around the world make for a truly profound and unforgettable visit. With over 7,000 hours of content, enrich your visit to Winnipeg with a deeper look at exhibitions, architecture and the journey from darkness to light.
Exclusive to CBIE 2019 registered attendees: visit the museum from Saturday, November 16 – Thursday, November 21 for $5.00.
A promotion code will be provided in the CBIE 2019 app.
For more information on the museum, exhibits, or to download the self-guided tour please visit the museum website.
Sunday, Nov. 17, 6:30-9:30 PM
Canadian Museum for Human Rights (86 Israel Asper Way, Winnipeg, R3C 0L5)
Celebrate the opening of CBIE 2019 at the Canadian Museum for Human Rights and enjoy an opportunity to network with fellow delegates at one of Canada's national museums.
See the conference app for shuttle details including departure and return times.
Tuesday Nov. 19, 6:00 PM – 6:30 PM in the Presentation Theatre
Join us in celebrating those recognized for their outstanding achievement in the field of international education. The Excellence Awards presentation will be held in the Presentation Theater in the South Concourse of the RBC Convention Centre. All delegates are welcome.
Tuesday, Nov. 19, 6:30 PM – 11:30PM
Location: RBC Convention Centre, York Ballroom 1
Enjoy networking and cocktails, followed by a three-course plated dinner. Unwind and dance the evening away to live music performed by Winnipeg's locally renowned Big City All Star Band, and strike a pose at our photo booth.
**Please note, this is a ticketed event and tickets must be purchased in advance. Delegate badges will be required for admittance.**